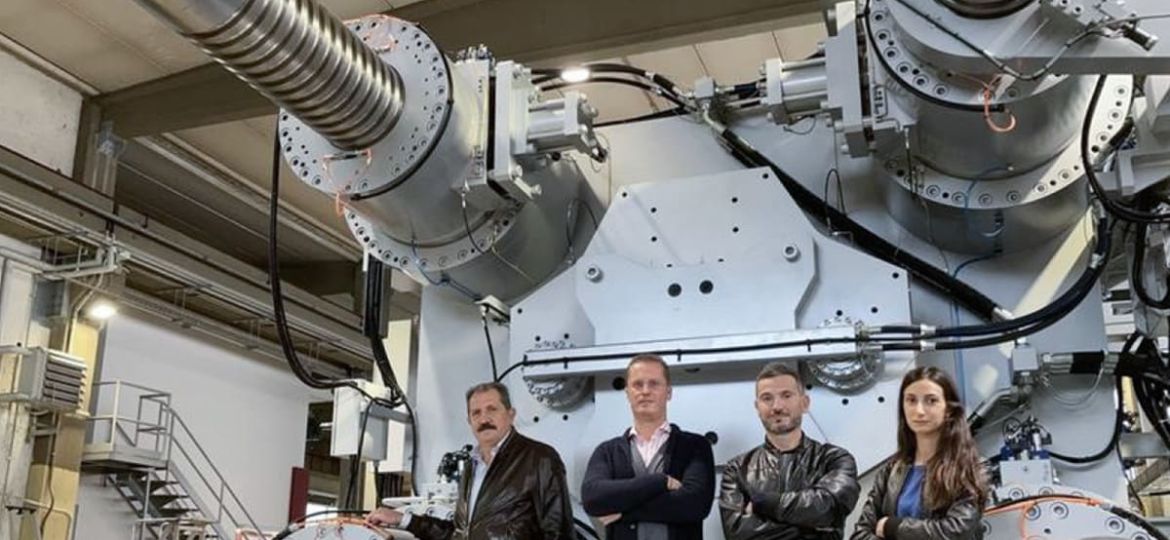 Maicopresse introduces its maxi 5000 ton injection moulding machine
5000 TONS of clamping force, for a highly efficient and sustainable injection moulding machine.
Maicopresse introduces its solution to ensure competitiveness in the face of increasing energy costs, adding its unique perspective to the tradition of Brescia mechanical district.
The HYDRO 5000, the biggest injection moulding machine ever built by Maicopresse, is to be installed at Project For Building's facility in Mornico al Serio (BG), as part of our client's complex industrial project, that also includes a cogeneration station.